HORSE CREMATION SYSTEMS
Bezoek onze nieuwe website:
Please visit our new website:
Jongenelen Burning Systems has developed an incinerator for the incineration of dead horses. See picture below.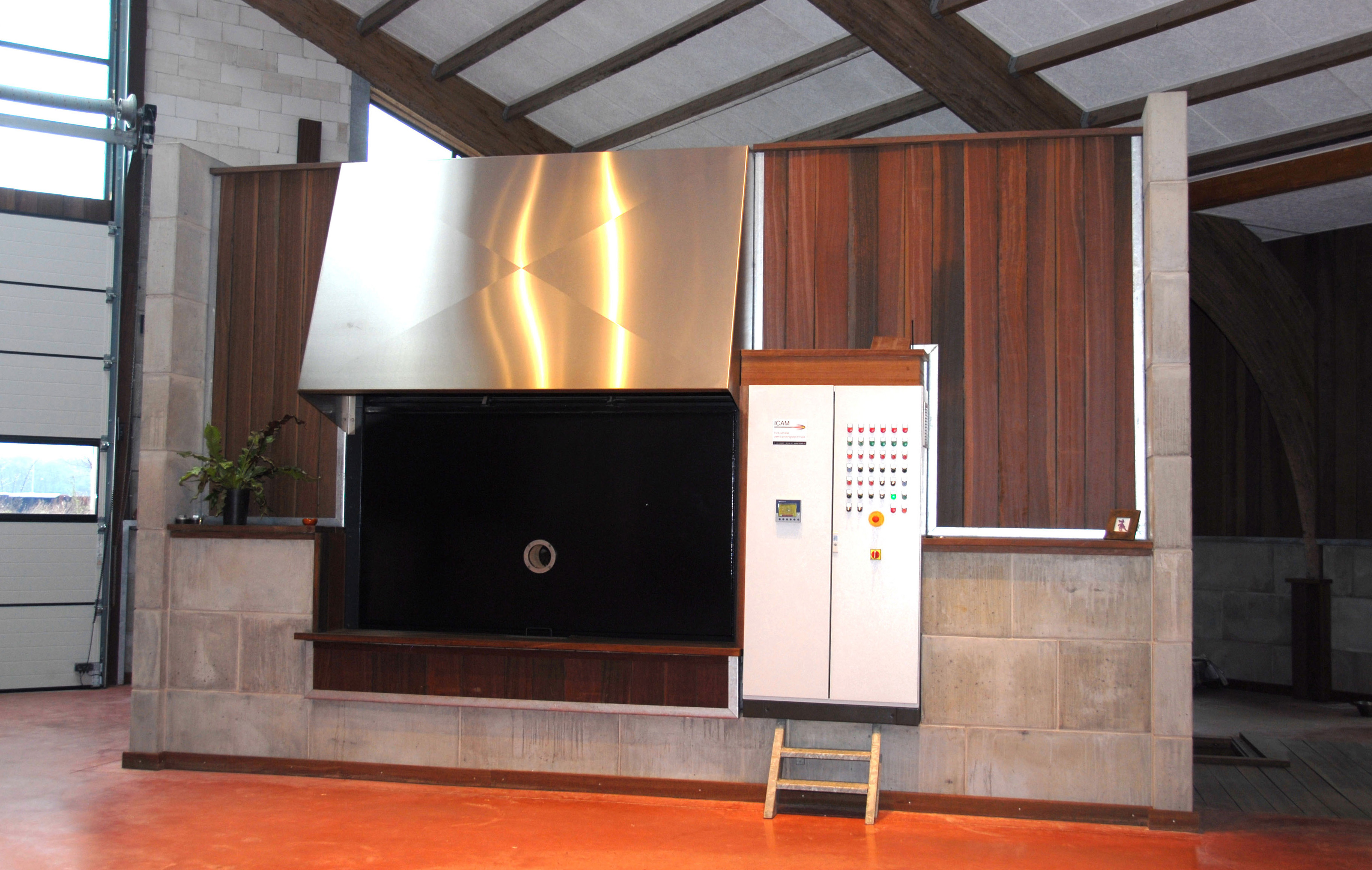 In 2009 we have installed a J800 Horse cremation system in the Netherlands. This incinerator is full operating and has passed the Emission Measurements test.
The incinerator can also be use for other dead animals like for instance camels. The incinerator weighs around 70 metric tons. One of the main USPīs is its low emission of gasses and particles per cubic meter. Its emission is in line with the legislation in the Netherlands and Germany which are among the most demanding in the world. Other competitors from the USA have higher emission levels.

The incinerator is equipped with a door 1,35 meter high and 2,10 meter width so all horses/camels could be charges without cutting. Because of the composition of horses the incinerator is equipped with six high velocity burners so the whole horse could be cremated fast and easily. The floor is about 10 square meters and the primary room has a volume of 15 cubic meters. The incinerator has also a secondary (afterburner) room, what will burn the smoke for about 2 seconds at a temperature of 850 degree Celsius. The secondary room has two burners.
View the video below for an impression of this Horse Cremation System.
"